Nigerian Scam
This entertaining exchange of emails was sent in by Rob of Rainforest Hideaway B&B in Cape Tribulation. Nigerian scammers have moved on to the accommodation industry to try and scam money out of unsuspecting B&B owners. While Rob normally deleted these emails he decided to respond and have some fun with the scammers;
Good Day Sir/Madam,

I wish to make reservation for people who will be coming to your country for convention. The convention will last for ten days, the rooms will be needed from 20th June - 30th June 2006 that is for 10 nights and about 2 - 4 rooms will be needed.

Please send me your rates for both
1. Single Rooms
2. Double rooms
So that reservation will be concluded immediately.

Contact me back if there are spaces on the above mentioned dates, so that we can proceed with the booking. I hope you accept Credit Card Payments.
Thanks.

Regards
Jane Anderson.


Note: Date of arrival == 20th June 2006.
Date of departure == 30th June 2006.
Jane Anderson
General Manager.
avaltonservice01@yahoo.com
Avalton Travel Service Inc.
418 Shadow Run Rd. # 1658
San Francisco,CA
United States
Rainforest Hideaway wrote: Thank you for your reservation, I will be happy to accommodate your guests but they will have to share a bathroom with the manager, I presume this will be no problem.
I have attached a picture of the bathroom to show to your customers.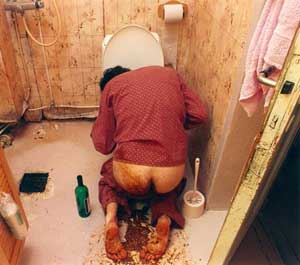 From: Avalton Travel Service Inc.
To: Rainforest Hideaway
Sent: Wednesday, May 03, 2006 4:16 AM
Subject: We Need The Total Amount.

Hello,
Thank you for all the details. I will like to book for 4 Double rooms for 8 guests for the 10 nights. Give me the total amount including taxes, if any. Please I will need comfirmation of the total amount for the period from 20th June - 30th June 2006. So that we can arrange payment for the booking. There will be no problem in sharing the bathroom.
Thanks and i await your prompt response.
Best Regards.
Jane.
Rainforest Hideaway wrote: Dear Jane, thank you for your reservation, and I am pleased that sharing a bathroom will not be a problem. The rooms are $120.- per night so 4 rooms for ten nights work out to $4800.- This amount is subject to 10% GST (Goods and Services Tax and there is also a $4.- per person Kangaroo Levy which the local council collects to build fences along the roads to keep kangaroos away from traffic. If your delegates need breakfast too there will be a $10.- Vegemite surcharge as the buffet is a very generous with a whole jar of Australian Vegemite per person. The total cost will add up to $5312.- without, or $6112.- with daily Vegemite breakfast. I can also organize koala steaks or cassowary curry for dinner at a cost of $35.- incl. GST per person at nearby restaurant 'Crepes at the Cape'.
Please be aware that there are many trees around the hotel and that we currently have many drop bears in mating season, I would recommend that your delegates take out drop bear insurance at the insurance office of the airport on arrival.


Please advise of the arrival time and flight number of your delegates as the hotel manager will pick them up from the airport for a free complimentary transfer in his classic 1972 luxury airconditioned VW Beetle 1303Special with surround sound system and onboard internet.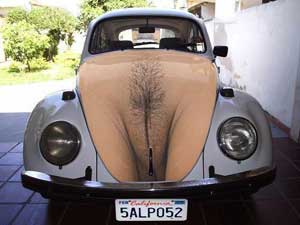 Best regards,

Rob Goodonya
Reservations manager

Dear Rob Goodonya,

Thanks for your reply and assistance so far. I am glad to tell you that we have concluded payment with the guests. However we are going to send you the Credit Card Information first thing tomorrow morning that will cover the cost of accomodation and the necessary arrangment for the guests.

Moreover, we also made an arrangement with a prepaid car hiring firm who will supply the guests with cars they will use during their stay, but because of security reasons, we have decided that only one person will have to handle the credit card information.

So once you are in receipt of it, you are required to charge the credit card, deduct the amount of ($9692), then deduct the cost of your full services $5312 and send the balance of $4380 via Western Union Money Transfer to the car hiring agent whose information will be forwarded to you once this is confirmed. You will deduct the transfer charges from the money which you will send to the Car hiring agent.

So confirm this and provide me with the details for office records.
(1) YOUR FULL NAME
(2) ADDRESS
(3) PHONE NUMBERS
(4) CREDIT CARD TYPES WHICH ACCEPT FOR PAYMENT

Please remember that the integrity of our agency is involved, so this business requires prompt response. I also hope the stay of the guest will be made comfortable.I will be sending you the names,address, and the Credit Card information for reservation to be made as soon you confirm this.

Kind Regards,
Jane.
Rainforest Hideaway wrote:
Hello Jane, thanks for getting back to me. My hotel is in a very remote place and due to the recent cyclones Larry and Monica all our phone lines are washed out and this caused me to not use the electronic credit card facility for a while and then my bank has cancelled this service so unfortunately I can not accept credit cards for a couple of weeks until this has been restored again. It may be better that the car rental agent charges the $9692.- to you and then forwards my part of $5312.- to me.
Best regards,
Rob Goodonya

----- Original Message -----
From: Avalton Travel Service Inc.
To: Rainforest Hideaway
Sent: Saturday, May 06, 2006 10:28 PM
Subject: Reservation Cancelled.

Hello Rob,
Since you cannot accept credit card payment, the reservation has to be cancelled . You were ask at the first mail i sent, whether you accept credit card payment,
Thanks for wasting my time.
The way the scam works is that the "travel agency" gives you credit card details (obviously not theirs) and the accommodation owner has to send money via Western Union to a "car hire agent". Of course once you have sent this money away the credit card payment will bounce and your Western Union payment is gone with the wind.
The FBI has investigated the Nigerian scammers and estimates that in the last 20 years no less than $5billion dollars has been collected! One oil-sheik alone accounts for several millions of this!
The Cairns Post reported that at least two men in Cairns have been conned out of amounts betwee
$100 000 and $200 000 each in separate incidents, and they even flew to Europe too for meetings.
BACK TO AMAZING AUSTRALIAN CRIMES
Have you been scammed? Have you heard of a good one? Let us know !