Send a gift
Forgot that birthday coming up? Just realized that Valentine's Day or Mother's Day is just around the corner? Left it too late to send a Christmas present?
Don't despair, there is a range of websites where you can order your gift in a few clicks and have it delivered promptly to anywhere in Australia or other countries.
Flowers, books, baskets and hampers, Australian souvenirs and experiences like hot air ballooning or bungy jumping ! Make your selection below !
Baskets
Jo-Ann & May's Gift Hampers & Online Gourmet Foods is a Sydney based gift hamper & online gourmet food store dedicated to providing quality original gift designs & premium Australian gourmet foods online.
They are an Australian family owned business & purchasing from us also supports other Australian merchants – especially regional food producers. The products included in our hampers & our gourmet food range are sourced from all over Australia & are not found in supermarkets. If you are looking for something special then you have come to the right place!
Books
Flowers
Say it with flowers! Order your flowers online and get them delivered Australia wide, or in other countries like New Zealand, UK, and the USA !
Need to say Thank you, Hello, Sorry or Just Because - Then flowers speak all words, send you Flowers Today with Teleflora - Australia Premier Florist Network, Same Day delivery Australia Wide, International Flowers to All over the World....
Gift vouchers / cards
Not sure what to give? A giftcard is the easy solution! Buy and print and give.
Health and beauty
Life experiences
RedBalloon is the leading online gift retailer for experiences in Australia and New Zealand. We "package up pleasure" giving people a good time by allowing them to experience something they have always wanted to do.
With more than 2500 experiences in our range, from hot air ballooning to shark diving, we are passionate about giving and the impact we have on people's lives. We're committed to changing gifting in Australia and New Zealand forever!
Gifts That Thrill is another site with a great selection of experiences....
Music
Whatever music you are looking for, you will find it on Amazon.com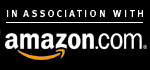 Posters
Wine