Amazing Australian WOFTAMs
WOFTAM is the abbreviation for Waste Of F&*#ing Time And Money, and (like every other country in the world) Australia has a few WOFTAMs happening from time to time, below is a selection of them;
David Hick's trip home
24 year old Melbourne boy David Hicks was looking for adventure back in 2000 and went to do a bit of military training in Afghanistan. He was having a great time playing soldier until the Yanks invaded and dragged him off for a Carribean holiday at Guantanamo Bay where he spent the next eight years which was a lot less fun.
When the Americans finally came to the conclusion that David was not a terrorist the Aussie Government paid over half a million dollars to fly him home in a private jet!
David's father was questioned by media about this big expense for the taxpayers but he said that they themselves would have preferred to pay David's ticket on a normal flight but the Aussie government would not let them.
Prince Charles' holiday
Early 2005 Prince Charles invited himself to Australia but in line with protocol, the Australian Government had to pay for his visit. Airfares on Qantas for Prince Charles and his entourage of 17 from London to Perth worked out to about $230,000, but add up accommodation at the $3500 a night Ritz Carlton and security and the bill was more than $1 million for Prince Charles' seven-day visit. One of the places he visited was Alice Spring where he was offered to sample a witchetty grub which he declined, and no less than 28 of the town's 30000 residents had come out to see him, the other 29972 Alice Springers had something more important to do that day.
When his mum popped over for the Commonwealth Heads of Government Meeting in 2002, it also cost taxpayers around $1 million but at least she came over for a function. Labor Senator John Faulkner said it was a bit rich that Prince Charles expected Australia to foot the bill as he had invited himself, and his personal wealth is estimated at over a billion dollars so it's not like he couldn't afford to pay for his own holidays.
Aussie taxpayers had already spent $600,000 on security for his son Harry who spent a few weeks in the Aussie outback in 2003.
Prince Charles has fond memories of Australia though; in his younger days he studied in Melbourne for a while and years later he entertained the crowds at a function by telling them that he had built up character in those days because his Aussie fellow students always used to call him a Pommie bastard!
Richard Butler
As chairman of UN Special Commission on Iraqi Disarmament from1997 till 1999 Richard Butler unsuccesfully tried to find Iraq's nuclear weapons, and became world famous by having his name and face on TV all over the world every night to tell us that they had found nothing today but maybe tomorrow. A few years later Tasmania's premier Jim Bacon thought he had a good idea by appointing Richard Butler with his high profile name as the Governor of Tasmania to help in the island's econcomic recovery. Richard was given a $370,000 a year salary and free accommodation in a $12 million dollar castle but his performance and rising tensions between him and his staff led to the termination of his appointment. By this time Paul Lennon was premier of Tasmania and for reasons still unclear and to everyone's outrage he gave Richard a 'golden handshake' of $650,000 on termination of his tenure, even though he had received legal advice that Richard was not legally entitled to this payout. People all over the country were outraged that he was payed two years pay for only ten months of work, of which he had been absent for several months anyway. After Richard's departure several senior staff members who had previously walked out tried to get their jobs back. The Department of Foreign Affairs also investigated Richard for something dating back to the time when he was an ambassador in Europe; two years late he had submitted a year's worth of "expenses to be re-imbursed" with receipts with consecutive numbers and all with the same date from a single receipt book! Even more amazing was that the investigation concluded that it was all OK! How would you rate your chances submitting something like this in your taxreturn?
When Mark Latham's diaries were published in September 2005 Mark claimed that the circumstances of Richard Butler's departure from his job were that he got sacked for getting pissed at the Royal wedding in Denmark.
The Home Insulation Fiasco
In 2009 the Australian Government allocated $2.4 billion to subsidize the installation of foil insulation in tens of thousands of houses and ex-Midnight Oil Singer Peter Garrett, who was now Environnment Minister, was overseeing the whole project.
He was warned several times of dodgy operators and that the metal foil exterior of the insulation batts that were lying on ceilings meant that if there was any damage to house wiring then the whole ceiling became electrified, but the money kept rolling and installers kept installing.
By February 2010 the shit hit the fan and Peter was demoted by PM Kevin Rudd. The whole scheme had by now proven to be a total WOFTAM with four installers electrocuted and dead, a spate of house fires, and many scams by dodgy and fraudulent installation companies that had come out of nowhere when suddenly there was copious amounts of money to be handed out. The Government then had to foot the bill to inspect and rectify around 40 000 houses.
The internet porn filter
In 2007 the Australian Government spent no less than $84 million on providing an internet porn filter to every Australian family to keep the kids safe from all the smut on the net.
But guess what? 16 Year olf Melbourne schoolboy Tom Wood managed to crack the filter in 30 minutes!!
His technique even leaves the toolbar intact so parents think that everything is working fine.
After this news had hit the media the Government came up with another filter, which took Tom a bit longer to crack, this time he did it in 40 minutes! He also put a how-to video on Youtube.
The loo with a view

The $375,000 Daintree Dunny WOFTAM
The Douglas Shire in north Queensland used to be the WOFTAM capital of Australia.
Under the leadership of Mayor Mike Berwick one WOFTAM after the other made short work of hard-earned ratepayers dollars. Besides the green lines, the ferry debacle and numerous other blunders, they decided to build a public toilet only two metres away from the high water mark of the Daintree river, while every resident of the shire would always have to keep at least 20 metres away from a watercourse if they wanted to build.
It had taken the council no less than FIVE years of debating to decide where to build the toilet block.
Needless to say the EPA was not pleased with this illegal building right on the riverbank so the matter ended up in the Environment Court, which ruled in favour of the EPA (Environmental Protection Agency).
This WOFTAM even attracted the attention of Channel Seven and the whole country was treated to this joke, which has so far cost rate payers $200,000 for the toilet block and $175,000 for the legal battle, and all they have to show for it is a half built toilet block after seven years of talking, while tourists used a neighbouring sugar cane field as a temporary dunny.
Cairns Regional Council that inherited this mess paid for demolition and removal and also had to hire portaloos.
Thirty pieces of silver
Early 2006 the South Australia Government paid the Catholic Church "30 pieces of silver" by funding a memorial service for the late Pope John Paul II.
This cost the South Aussie tax payer the sum of $70,000 and a very pissed off Democrat MLC Kate Reynolds pointed out how social groups and carers who provide life-saving and life-sustaining help to the elderly, the sick, the homeless and the disadvantaged have to go through months of submissions and mountains of paperwork to get a few measly dollars of public money, and now $70,000 of taxpayers' money had been spent on "commemorating the death of an 85-year-old Polish man in Italy".
Seasprite helicopters
The Australian Defence Force spent $1 billion in 1997 on 11 Seasprite helicopters that experienced that many technical problems that by 2006 (nine years later) they had still never been fully operational.
By May 2006 Defence Minister Brendan Nelson ordered the choppers grounded, and a report due end of June might even recommend the choppers be replaced at a cost of at least another $1 billion, and lawsuits are being considered too.
John Edward at Steve Irwin's zoo
On 5 January 2008 a crowd of 4500 people paid $90.- each to get in to a show at the Australia Zoo where controversial American psychic John Edward was supposed to make contact with the deceased Steve Irwin. You guessed it, nothing happened....
The American cartoon show South Park has devoted a whole show to John Edward in which he wins the award of Biggest Douche In The Universe, beating several douche contestants from other galaxies.

Smoking patio at cancer hospital
Melbourne's Peter MacCallum Cancer Centre spent $20,000 of taxpayer funds to build a smoking patio for patients and visitors. Staff who can't get funds for training and essential health services were frustrated and outraged. Lung cancer is the third most common cancer treated at this hospital, which treats more than 191,000 cancer patients each year.
Sadomasochism workshop
The Northern Territory Government has a Community Benefit Fund that in 2005 gave a grant of $2500 of hard earned tax payers dollars to Sex Worker Outreach Project that spent it on three sadomasochism and bondage workshops hosted by Brisbane S.M. experts Mr. Big Pants and Mistress Natasha.
Expensive Governors and Governor Generals
Australia legally left the Empire in 1986 with the passing of the Australia Acts .
The Australia Act 1986 declared Australia to have the status of a Sovereign Independant and Federal Nation. The Act also terminated all British legal jurisdiction over Australia, though officially the Queen is still the head of state and she has a representative in Australia called the Governor General who is officially the most powerful person in Australia. In reality G-Gs stick to drinking expensive champagne at public functions and do not really mingle in affairs and many Australians do not even know that they do have a G-G, let alone know his name. One G-G that Australians did know by name in 2003 was Peter Hollingworth who was forced to step aside in May 2003 after a church-initiated child sex abuse inquiry found he permitted a disgraced priest to stay on when he was still Archbishop of Brisbane. Even though he served Australians for less than two years in the vice-regal role Mr Hollingworth is entitled to an annual pension of $184,000 and he has already moved himself into a plush office in Melbourne's 101 Collins St building with an estimated rental of $100,000 a year and the bill for a staff member to run Mr Hollingworth's affairs adds another $74,821.
Australian taxpayers are forking out up to $4.9 million in pensions and entitlements for the growing club of retired Governor-Generals.
In 2011 it was revealed that governor-general Quentin Bryce has splashed out $110,000 of taxpayers' money on bouquets of flowers to decorate her official residences in the 2.5 years since she started her job..
Many Australians would like to see the country break ties with Britain completely and become a republic, but at the last referendum held in 1998 it was decided by a small margin to maintain the status quo. Because what exactly do you need a Governor General for, other countries once attached to the British Empire like Bangladesh, Botswana, Brunei, Cameroon, Cyprus, Dominica, Fiji, Ghana, Guyana, India, Kenya, Kiribati, Lesotho, Malawi, Malaysia, Malta, Mauritius, Mozambique, Namibia, Nauru, Nigeria, Oakistan, Samoa, Seychelles, Sierra Leone, Singapore, South Africa, Sri Lanka, Swaziland, Gambia, the Maldives, Tanzania, Tonga, Trinidad, Tobago, Uganda, Vanuatu, Zambia and Zimbabwe manage perfectly well without a Governor General chewing up a sizeable portion of their Gross Domestic Product.
Every state in Australia also has its own Governor, which does the same as the Governor General, one of the most expensive was Richard Butler.
Roof in the rainforest
Residents of the Daintree who have been denied access to electricity for decades have finally found some politicians to listen to them and are willing to install an electricity grid to lift them out of energy poverty, but the government claims to have no money to build it.
Around the same time it was announced that they allocated $900 000 to build a roof in the rainforest at Cape Tribulation so scientists can study how trees die when they don't get rain in changing climatic conditions.
The results of the study are likely to be in the bleedin' obvious category and even when it has been scientifically proven that trees die without rain then what do you do about it? Make it rain more? How?
This nearly one million dollars would have been a lot better spent on making a start with a mini grid for Cape Tribulation to get rid of all the generators.
Sol Trujillo

Sol Trujillo
In July 2005 Telstra hired a new boss, Sol Trujillo, freshly flown in from the USA. Very soon he found himself in heated arguments with the Australian Government that was trying to sell Telstra, and Sol did not like the restrictions and conditions that were being placed on Telstra to ensure services in remote areas would be guaranteed, as he saw them cutting into the profits too much. He then managed to seriously piss off John Howard by telling reporters that he "WOULD NOT RECOMMEND TO BUY TELSTRA SHARES TO HIS MOTHER" , a bit of a strange thing to say for a company director. And the shares did see a good drop that year. Questions were also asked in Canberra why Sol was paid nearly $10 million for his first year at work, when share prices had dropped and most of the restructuring work had been done by another agency that Sol had hired for the princely sum of $85 million.
In March 2009 it was reported that Sol had quietly slipped out of the country back to the US, for only three years and ten months in the job he had earned himself an estimated $31 million!
He left a month earlier than expected, for some reason his contract said that if he left his job earlier than his contract said he had to be paid an an additional $3 million severance, so of course he did leave early.
During his time in Australia he had always been at war with the regulators and the Government, complaints surged almost 250 per cent, Telstra shares dropped 40 per cent, Telstra's net debt inflated by 40 per cent to more than $16 billion.
The First Interview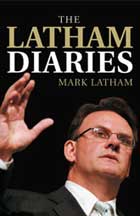 In September 2005 Mark Latham published his infamous book where he totally disembowelled the Labor Party and managed to insult politicians as far back as Gough Whitlam. Before the book hit the shops he was interviewed on Andrew Denton's Enough Rope and on Lateline. Agreements were made and broken on when these shows would go to air. The battle of trying to be the first to broadcast this interview got that heated that they ended up in the Supreme Court in a case that ran from the afternoon till well into the night, chewing up a considerable amount of dollars.
What makes this whole exercise even more of a WOFTAM is that (A); both shows are owned by the same TV channel, and (B); this channel is the ABC, which is funded by the tax payer!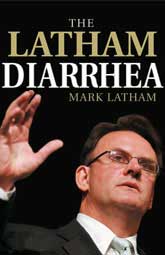 The French sailor
Australians were outraged when the Australian Navy spent well over a million dollars on rescueing a female French sailor that was in a race where you were supposed to sail single handed around the world through 'the roaring forties', a name given to the incredibly rough and remote seas between Australia and Antarctica. She ran in trouble and called for help which Australia had to give under international obligations that it had signed up to years ago but many Australians argued that if anyone was stupid and suicidal enough to sail by themselves into a place as rough and remote as this then that was their own problem. At great expense she was rescued but a year later she was back there again in another race.
The fridge magnets
In 2003 Australia seriously expected to get hit any day by a terrorist attack, having been placed in Osama's top ten of obnoxious western countries after a military operation in East Timor and joining the Americans in Afghanistan and Iraq. The Australian government responded by spending fifteen million dollars on posting out fridge magnets with instructions and phone numbers to all households so everytime women would get their man another beer from the fridge they would be reminded of what to do in case of a terrorist attack. The anticipated attack never occurred and the fridge magnets soon were lost and forgotten, also because they were made of cardboard with a magnetic strip on the back, a proper fridge magnet is made of soft plastic and can be washed and kept for years.
The green lines
In 1994 the Douglas Shire Council in North Queensland decided to paint green lines on the Cape Tribulation road instead of the ususal white. After they were finished a traffic expert doing an audit advised them that the lines did not conform to the traffic law which in the case of an accident could prove to be a legal liability issue so they were all, at considerable cost to the rate payer, re-painted white again.
The pile of rocks

Woftam by Queensland Labor Party
The Queensland Labor Party got annihilated in the March 2004 elections, but before this they managed to organize a ginormous WOFTAM.
At a total cost of nearly seven hundred thousand dollars they flew out artist Andy Goldsworthy to build the cairn in above picture in a remote section of the Conondale National Park where only the occasional hiker will see it, and it is designed to be destroyed and blend back into the environment by a strangler fig in years to come.
The lonely prisoner
The Australian government had come up with the idea to base asylum seekers that arrive illegally on boats on neighbouring Pacific islands. Large sums of money were paid to the often cash strapped governments of neighbouring island nations to build detention facilities on their soil. The one on Manus island in New-Guinea hit the news headlines early 2004 when it was revealed that for a considerable time there had been only one resident left in the facility that costs the Australian taxpayer $23000.- a day to run. The asylum seeker's lawyer said that accommodation in this price range should include sauna, watersports, massage, sauna and French champagne, none of it being available now.
The porn song
Queensland's Department of Employment gave a grant of $141,000 to 12 young people to train them to break into the record industry under their 'Training's Breaking the Unemployment Cycle scheme'. The Queensland government then came under fire when the young musicians produced a song at Gold Coast company Elston Records, My Dad, featuring the phrase "My dad's a f---in' porno star". But Employment and Training Minister Tom Barton defended the grant, and accused the opposition leader of censorship, and also pointed out that the Rolling Stones' classic Satisfaction had also faced censorship after its release.
UN Security Council Seat

Bob Carr
Bob Carr ecstatically announced to the world that after five years of lobbying and $24 million of taxpayers money spent, it had managed to beat other worldpowers such as Luxembourg, and Australia had obtained a seat for two years on the UN Security Council.
Bob Carr said that this was money well spent and it was not a big amount, but Tony Abbott rightfully questioned the wisdom of all this, and we also wonder how all these millions of dollars spent just to be able to stick your nose in to other people's business for two years, is going to improve the lives of the Australian taxpayers that paid for all this.
Wayne Carey's speech
In September 2005 the Demons Football Club in Surfers Paradise on the Gold Coast hired ex-Kangaroos football player Wayne Carey for the sum of $5000.- to hold a lunchtime speech at their club. People paid up to $95.- per ticket to be present at this event but much to their disappointment the speech was not about the art of football, but instead Wayne carried on about his affair with Kelly Stevens, the wife of a team mate. Pissed off lunchers yelled out "stop talking crap, we want to hear about football" and "did you play any football or did you spend all your time shagging?" The Demons club first wanted to withhold his payment but later decided to ban him from the club.
Do you know about an amazing Australian WOFTAM? Then tell us!