Online shopping in Australia
Australia is a huge country and you can find yourself a long way from the shops.
Fortunately the internet has made life easier and nowadays just about anything you want is available online; cheap flights, flowers, secondhand cars, dirty videos, distance higher education courses, didgeridoos and baby sitters!

If you are new to online shopping, or are a bit nervous about it, be assured that online merchants are bound by the same consumer legislation as normal shops. Online shopping should be just as safe as buying from any other shop, and is often cheaper as merchants can keep their overheads down renting less shopspace.
Just take a few precautions that are recommended by www.accc.gov.au ( Australian Consumer Affairs);

1. Do you know who you are dealing with? Does the site list contact details like phone number, address, ABN?
2. Do you know exactly what you are paying? Is the price in U$ or AU$, are there shipping, handling or other fees? Taxes or import duties?
3. The site should have a secure payment facility, this is indicated by a small padlock in the right hand bottom corner of your screen, and usually their web adress then starts with htpps://
4. Make sure you know what the delivery time will be.
5. The site should list the warranty, exchange and refund policy.
Happy shopping!
Aboriginal T-shirts and crafts
These T-shirts make great souvenirs or presents and you can order them online
Accommodation
Need some accommodation anywhere in Australia or elsewhere in the world?
Don't waste time searching, simply go to Wotif.com and type in your dates and be presented with a choice of all the cheapest and best value accommodation.


Click here for the best accommodation deals in Australia
Adults only stuff
Adult online shopping is a big and growing industry in Australia. Many Aussies that live way out in Woop Woop where it is way too embarrassing to walk in to the local store and ask for those naughty things get online and order it through the web and get it mailed out to them.
Cheap airfares
ZUJI is an online travel agent with offices throughout the Asia Pacific region, offering you a choice of more than 400 airlines and 60,000 hotels, as well as car hire and travel insurance.
This one not cheap enough? Check out our cheap flights to Australia page!
Art
Australiana T-shirts
Australia has a great range of funny T-shirts that poke fun of the Aussie people and culture. They make great gifts or souvenirs.
Baby and kids clothing and baby sitters
Books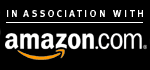 Click here for a selection of books on Australia


Cars
Clothing
Cosmetics
Dogs
Buy a dog online! Aussiepuppys.com exports Chocolate Labradors and Cavalier King Charles Spanials to any country around the world.
Domain names and web hosting
For international domain names and hosting go to Namecheap.com, or for the cheapest place to register Australian domain names (and cheap webhosting) click here for amazing prices on Australian domain names.
Experiences
Not sure what to buy someone for a birthday present? How about a skydive, a scenic flight, a wine appreciation course....
Redballoon has a huge variety of tours and experiences to suit all budgets!!
Cards
Home loans
Don't have time to wait for appointments at a bank branch? Do your homeloan shopping and comparisons online and find the best deal!
Jewelry
Australia's online Jewellery Superstore. Shiels provides an extensive range of jewellery with excellent quality and durability.
Life
Get a life at this website! Getalife.com.au is Australia's first activity-based networking service for people who wish to enjoy a wide range of sporting, cultural and recreational activities; from clubbing & dancing, to sailing, traveling, bush walking and tete-a-tete dining. Members are able to create their own events, and invite others to participate. At Getalife.com.au, we help you get more out of your social life by suggesting activities, finding locations to do them, and putting you in touch with fun, like-minded people. Activities can be of a sporting, cultural and recreational nature - anything from sailing to theatre going to dinner parties or poker evenings...even underwater hockey, if you want. Getalife.com.au is for anybody and everybody - single or married, young or old, mum or dad, super hero or couch potato. It's a site for people with a taste for adventure and a zest for life. And it's a safe and relaxed environment to play in.
Movies
Looking for some good Aussie movies? Try Amazon's Aussie movie selection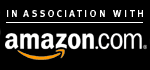 Music
Looking for some good Aussie music? See Amazon's Aussie music selection or download for free at My Music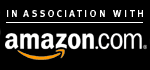 Partners
Shopping for a partner? Loads of Aussies do their dating online..
Posters of Australia
Promotional stuff
Custom Gear is one of Australia's leading brand support agency offering a large range of promotional products and merchandise.
Travel insurance
World Nomads is an excellent travel insurance for the international traveller
Wine
Buy your wine online at Winemakers Choice and get it home delivered!