Amazing Australian Movies
Australia had a thriving silent movie industry at the start of the 1900s and also made some of the world's first feature films like Soldiers of the cross in 1900 and The history of the Kelly Gang in 1906, around World War Two the industry went into decline being overrun by Hollywood movies but around 1970 the Australian government offered financial assistance to revive the movie industry which led to quite a few good movies being produced.
If you already know the title of the movie find it on on Amazon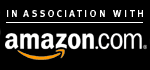 For movie posters go to Allposters.com to browse their huge range.
Australian Youtube Movies
Babe
| | |
| --- | --- |
| The surprise hit of 1995, this splendidly entertaining family film was nominated for six Academy Awards, including best picture, director, and screenplay, and deservedly won the Oscar for its subtly ingenious visual effects. Babe is all about the title character, a heroic little pig who's been taken in by the friendly farmer Hoggett (Oscar nominee James Cromwell), who senses that he and the pig share "a common destiny." Babe, a popular mischief-maker the Australian farm, is adopted by the resident border collie and raised as a puppy, befriended by Ferdinand the duck (who thinks he's a rooster), and saves the day as a champion "sheep-pig." Filled with a supporting cast of talking barnyard animals and a chorus of singing mice (courtesy of computer enhancements and clever animatronics), this frequently hilarious, visually imaginative movie has already taken its place as a family classic with timeless appeal. | |
Bad Boy Bubby
Made for only 750,000 US$, Bad Boy Bubby was written and directed by Dutch born, Australian filmmaker Rolf De Heer in 1993. Filmed in and around Adelaide it went on to win many prestigious film awards at home and abroad and became a popular cult film around the world, particularly in Europe. Bad Boy Bubby is an uncompromising, Australian cult movie about the adventures of 'Bubby' a 35yr old man encountering the outside world for the first time after having spent his entire life locked up in a flat by his abusive mother. After he wraps his cat and both parents in glad wrap they all suffocate and hunger drives him to open the front door for the first time in his life and venture out into the outside world.
Beetle Juice
| | |
| --- | --- |
| Beetlejuice is an awe-inspiring wonderfully amusing comedic romp that explores the incredible possibilities of the after-life and the boundaries of the absurd. Telling the tale of a recently dead married couple that suddenly gets led into the chaotic world of the supernatural. Adam and Barbara Maitland (Alec Baldwin and Geena Davis) discover many of the conflicting rather human imperfections that haunt the lives of the living also plague the afterlife as well. | |
Crocodile Dundee
This movie needs little introduction, who has not heard of Crocodile Dundee?
In 1986 this movie that was shot on a fairly low budget was the biggest box office smash hit and made Paul Hogan an over night international star, although he had been famous in Australia for years before.
Directed by Peter Faiman, 'Crocodile Dundee' stars Paul Hogan as Mick and Linda Kozlowski as Sue and features a catchy music score by Peter Best. This movie has it all; a great story, colorful characters, action, adventure, drama, comedy, thrills , chills and lots of down right fun!!! A family film with panoramic Australia Outback and New York City opposite life styles.
Finding Nemo
Although not an Australian made movie it plays in Australian waters and Sydney harbour where a clown fish travels a great distance to rescue his kidnapped son Nemo from a fishtank in a Sydney dentist's surgery.
Some adorable characters play their part and of course there is a happy ending where Nemo makes it back home again.
Gallipoli
Australia is such a young country, it hasn't had long to create those defining moments that its people can latch on to as being examples of what it means to be "Australian". The WWI disaster that was the Gallipoli campaign is that single moment. It was Australia's "baptism of fire".
And it led to the creation of the Anzac (Australia and New Zealand Army Corps) legend. Remember that Australia, as a country independent of Great Britain, was only 14 years old when this battle took place.
What Peter Weir's film, coupled with a screenplay by top Australian playwright David Williamson with technical advice from historian Bill Gammage, does is capture that defining moment brilliantly. But this is not a gung-ho war blockbuster. It is a very real, very strident examination of how a single military disaster that cost thousands of lives, came to be the mould that Australians now use to cast their national character.
More than this, Gallipoli also captures, like no other Australian film, the essence of Australian "mateship" - that is: standing by your friends through thick and thin at all costs while scoffing at authority.
The first day of the Gallipoli campaign, April 25 1915, gave rise to Australia's most important national celebration and also the annual commemoration of war dead. To outsiders, it is strange how Australia and its people have used this tragic defeat to examine their national character: do they still measure up to their ancestors who stormed ashore under the Gallipoli clifftops all those years ago?
Jodie Moore
Jodie Moore is one of Australia's few pornstars, thanks to the Aussie government being pretty restrictive on the porn industry, which strangely enough has its base in Canberra where the lawmakers are.
She has starred in dozens of porn movies, with names like Anal Demolition, Blimey What A Hiney, and Muff To The Max.
She also attempted to become Mayor of Brisbane and a Senator with her Pornstar Party, all unsuccesful though...

Let's get Skase
In the 1980s this former television station owner and manager of the failed Qintex Group ran a booming empire, of which the results can still be seen in towns like Port Douglas, North Queensland, where he built the Sheraton hotel that kicked off the building boom in the town. Things turned sour however and after a bit of trouble with the bank he ended up skipping the country leaving many millions of dollars in debts behind. The Australian government tried to get him extradited from Spain but at every court appearance Skase arrived in a wheel chair breathing from an oxygen mask and managed to convince the Spanish judge that he was too sick to fly home. The Australian government then offered to arrange passage on a ship but he was too sick for this too. Alan Bond ( another famous character who had built an empire that left millions of dollars in debts) publicly called on Skase to come home and do his time in jail like he had done. In the end Skase ended up dying in Spain without ever having returned to Australia to face the music. The whole scenarion inspired a movie 'Let's get Skase' which told the story of frustrated creditors hiring a bounty hunter to kidnap Skase and transport him back to Australia. The movie was like a combination of 'Stripes' and James Bond and did not win any Oscars or other prizes and became somewhat irrelevant when Skase actually died before the movie was released. If you're thinking of buying this movie find it on Amazon.com
Mad Max
Mel Gibson's character Max is pitted in a battle to the death against the bizarre Master Blaster in the Thunderdome, flying around on rubbery straps inside a sort of gigantic overturned colander with bloodthirsty spectators clinging to the outside. Also starring Tina Turner as Aunty Entity, the queen of Bartertown. This flick was shot around Coober Pedy in South Australia.
Murielle's wedding
| | |
| --- | --- |
| Muriel Heslop is a young woman who dreams of getting married and moving far away from her boring life in Porpoise Spit, Australia. Unfortunately, even after her dreams do come true (and changes her name to Mariel), she discovers that while she has gained everything she has desired, she has also alienated herself from her family and her best friend Rhonda, and by the end of the film goes back to being good-ol' Muriel Heslop. As this movie was shot during a time when Abba music had a revival the soundtrack is well filled with Swedish pop music. | |
My Big Fat Greek Wedding
| | |
| --- | --- |
| Toula Portokalos is a quiet, devoted daughter in a big, hectic, crazy Greek family. Working at her father's restaurant, "Dancing Zorba's," she hides behind a mop of mousy brown hair and thick, impenetrable glasses, keeping her family close and the world at a distance. But one day at the restaurant, she finds herself pouring coffee for a man so strikingly good-looking, that he inspires her to change her life - and the way she sees the world - forever. With a new hairdo, wardrobe, contact lenses, and most important of all, a whole new attitude, Toula steps out into the world a new woman, all ready to meet her man. Ian Miller is tall, handsome, but definitely not Greek. And whether he can handle Toula, her parents, her aunts, uncles, cousins and several centuries of Greek culture remains to be seen. But when you see the world through Toula's eyes, anything is possible! | |
Ned Kelly
Mick Jagger's temporary diversion from singing to portray the life of legendary Aussie bushranger and highway robber Ned Kelly.
His career lasted ten years in which time, together with his brother, he robbed travellers, banks, shot and kiled at least three policemen, took posession of an entire town and held the population hostage in the local pub and even forced workers to remove railway tracks when they knew police were on their way by train. The police managed to find other transport and after a big shoot out witnessed by 600 people wounded and captured him and took him to Melbourne where he was hanged on 11 november 1880. Some of his accomplices were still holed up in the Glenrowan Hotel but died when the police burned it down.
His legend lives on today, his reputation of a Robin Hood resisting authority and helping the poor people in his area made him a folk hero. Also his home-made armour has inspired many artists in their paintings and at the National Gallery of Victoria you can admire Sir Sidney Nolan's 'Ned Kelly' series of pictures.
Picnic at Hanging Rock
An old classic directed by Peter Weir about a group of girls from an Australian college at the start of the twentieth century that travel to a local geographical wonder, Hanging Rock, to spend the day.
While there, four girls wander off, and when everything is said and done, three girls and a teacher are missing and the mystery of their disappearance is never solved.
You can visit this place near Melbourne in Victoria to get a feel of how eerie it is to wander through this labyrinth of rocks looking for missing persons.
Priscilla, Queen Of The Desert
| | |
| --- | --- |
| Filmed in 1994 during the Abba revival this 1994 Australian comedy is about a transsexual who, in the company of two drag queens, travels to a remote desert location to put on a lip- synch performance--to the amazement of the locals. Getting there on a pink bus named Priscilla, the trio stop and play for people all over the Outback, getting the same homophobic, bewildered responses. | |
Romperstomper
| | | |
| --- | --- | --- |
| Russell Crowe in his early days (1992); an extremly intense film that pulls no punches. Shot in a kind of artsy blue haze, the movie revolves around a group of Neo-Nazi skinheads who are attempting to fight off a flood of Vietnamese immigration into Melbourne, Australia. The group is lead by 'Hando' - a strong and charismatic leader played by Russell Crowe. Crowe is amazing as he manages to convey a sence vulnerability beneath his uncompromising anger. A scene in which Crowe qoutes parts of Adolf Hitler's 'Mein Kampf' is mesmerizing. Things begin to disolve, however, when a love triangle begins between Hando, his girlfriend Gabe (Jaqueline McKenzie) and Hando's best friend Davey who is portrayed very low-key by Daniel Pollock. The situation is compounded when an attack on some Vietnamese immigrants back fires and the Skins are forced to defend themselves against a raging mob of immigrants resulting in the loss of their home. | | |
Shine
| | |
| --- | --- |
| This film by Australian filmmaker Scott Hicks is a surprising story about real-life classical pianist David Helfgott, an Australian who rose to international prominence at a very young age in the 1950s and '60s, and suffered a psychological collapse after enduring years of abuse from his father (Armin Mueller-Stahl). Hicks has three very fine actors portraying Helfgott at different stages of his life, including the adorably wry and goofy Noah Taylor (Flirting), who takes up the character's teen years, and Oscar winner Geoffrey Rush, giving a great performance playing the musician as a schizophrenic adult. Despite the Helfgotts' compromised psychological health, Shine is hardly a depressing experience. If anything, the story is really about how long one person's life can take to make glorious sense of itself. Sir John Gielgud, in golden form, plays Helfgott's teacher. | |
Strictly Ballroom
| | |
| --- | --- |
| While the plot of this Australian film may seem a bit familiar (The Ugly Duckling meets Dirty Dancing), the whimsical tone and superb dance sequences will make you forget the movie's predictability. Scott (Paul Mercurio) is a champion ballroom dancer who wants to dance "his own steps." Fran is the homely, beginning dancer who convinces Scott that he should dance his own steps... with her. Complicating matters are Scott's domineering mother (Pat Thompson), a former dancer herself, who wants her son to win the Australian Pan Pacific Championship (the same contest she lost years ago), and a conniving dance committee that is determined that "there are no new steps!" The dancing is enjoyable, yet not overwhelming, and the movie strives hard not to take itself too seriously (the beginning of the film is even styled as a pseudo-documentary). | |
The Postcard Bandit
During the 1990s Brendan Abbott traveled around Australia for years robbing banks in the days when police in different states could not yet see the point of working together so all he had to do was move from state to state to elude capture and felt that confident he even used to tease the authorities by sending them postcards.
After a career spanning a decade and reportedly stealing about five million dollars he was finally captured in Darwin, N.T. in 1998 .
He was sentenced to thirty years maximum security at Longland jail in Brisbane and early november 2003 went on a hungerstrike for one day claiming to be a political prisoner, he also has lawyers traveling to the U.S. to try and exploit some United Nations legislation.
The movie was criticized by some as romanticizing a violent criminal.
The Man From Snowy River
| | |
| --- | --- |
| One of the best horsemanship movies ever made. The presentation of the main characters exceeds most movies. The actors, Kirk Douglas (playing a dual role), Tom Burlinson and Sigrid Thornton were made for their roles. There are parts of this movie that stand out as unforgettable. -- The startling beauty of the Australian outback; the wild horses running free across the vast wilderness; the men on horseback riding out on their search for Jessica; and, the ride of Jim Craig straight down the mountainside. | |
Welcome to Woop Woop
| | |
| --- | --- |
| Story of American backpacker cruising through Australia's outback in his VW Kombi that meets a single young lady from the mythical outback town of Woop Woop, after a romantic road side encounter (in Australia also known as root) and being drugged he wakes up being married and is held against his will in the town by lots of sterotypical hard-drinking Aussies. | |
Wolf Creek
Another movie about outback adventures, this time in Australia's north west, but the light hearted Aussie humour of the previous movie is nowhere to be found in this one, blood and gore are the main highlights.
Three backpackers that travel from Broome to Cairns get stuck at the very remote site of the meteorite crater Wolf Creek when their car breaks down. After this the movie quickly changes to the all too familar theme of Friday the 13th and Texas Chainsaw Massacre movies.
Although this is not supposed to be a film version of the Peter Falconio case, the movie does have some striking similarities with it and you can see where the inspiration for this movie came from. Don't watch this movie just before traveling the outback with your campervan....
Would you like to write something on your favorite Aussie movie? Contact us!