Amazing Australian Music
Considering its small population there is a surprising amount of musical talent in Australia, below is a selection of some of the best known Australian music;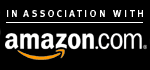 Music enthusiasts! Don't send us difficult questions about Aussie music from a long time ago,
we are not the experts, try searching on Amazon.com or download for free at My Music

Aboriginal music / didgeridoo
AC/DC
Bee Gees
Thought to be Americans by lots of people they were actually Australians.
Bondi Cigars
Bondi cigars used to be a description for the turts floating around the ocean at Bondi Beach until the sewerage works were upgraded, but now it is the name of a Sydney blues band.
They have been together since the early 1990s and have won numerous awards.
Chris Franklin
Sterotypical Aussie bloke who had a huge hit with his hit 'Bloke' , accompanied by a video clip of a mob of boozing yobbos and sheilas at a barbie. The chorus goes; I'm a bloke, I'm an ocker, And I really love your knockers, I'm a labourer by day, I piss up all me pay, Watching footy on TV, Just feed me more VB, Just pour my beer, And get my smokes, And go away... More lyrics...

Crowded House
Darren Hayes
Delta Goodrem
Delta Goodrem is no ordinary singer...she can play the piano, sing, write songs and even act in shows. She started piano lessons at 8 years of age and began writing songs when she was 12. Born in Australia where previous stars like Kylie Minogue & Holly Valance are groomed. She's different from her fellow predecessors Kylie & Holly in that she already was an accomplished singer before she was asked to act in Neighbours, Australia's popular soap drama. She is a very talented 18 year old individual and an inspiration to many. Her achievements are all the more amazing considering she is suffering from Hodgkin's lymphoma. She performed the Australian National Anthem and some of her own songs for the Australian athletes at the Athens 2004 Olympics.
Elvis Parsley

Elvis Parsley in concert in the fruit and veg shop.
Photo by Nick Hancock of Noosa Hinterland Tours
Did Elvis really die or is he still alive? The mystery is solved, he is still alive and well and runs a fruit and veg shop in Woodford near Brisbane. Cruise into town along the main street until you see Elvis Parsley's Grapeland and pop into the shop. On demand he will change his shop outfit for the glitter suit, crank up the sound system and belt out the old favorites like Viva Las Vegies, Artichoke Hotel and Suspicious Limes.
Hunters and Collectors
Known for hits like 'The Holy Grail' and 'Throw your arms around me', Melbourne band Hunters and Collectors, also known as 'The Hunnas', split up in 1998 but had been one of Australia's most popular rock bands for 17 years. They had used their same sound equipment for all this time and it was auctioned off by their soundman after their farewell concert.
More Hunters and Collectors music....
Ice House
INXS
Pronounced as "in excess", this Perth based band rose to fame in the 1980's but with singer Michael Hutchence's drug use also being a bit in excess the band is now history due to him taking his life in a Sydney hotel room in 1997. Ex-lover Kylie Minogue claims to still receive visits from him.
Jebediah
Killing Heidi
Jimmy Barnes
The hero of the working class man, which is also the title of one of his songs, a bit like the Aussie version of Bruce Springsteen,( though Jimmy's music has never been used to torture prisoners like the Americans did at Guantanamo Bay with 'Born in the USA'). Together with all other Aussie singers that had been famous for a long time but were a bit on the downhill slide he sang to the world at the Sydney 2000 Olympics opening ceremony, though many people around the world wondered who this screaming old man was as his voice is not one of the purest.
John Farnham
John Farnham has been in the music business for a long time and was one of the classic Aussie artists chosen to sing at the Sydney 2000 Olympics. Later he also did a few concerts together with Tom Jones, though he never came near the legendary status of Tom Jones. (We reckon Tom Jones is an absolute legend because at an age where other men are stealing women's underwear from washing lines he stands on stage and women throw it at him!)
Kevin Bloody Wilson
Used to travel the Aussie pubs in the 1980s where he entertained people with his humourous Aussie songs, one of his classics was a song about having wasted so much money on taking girls out without getting lucky that he had drawn up a checklist. Thousands of Aussies used to sing along to all time classic tunes like;
Do you f#%! at first dates?
Does your dad own a brewery?
Can I feel your tits?
Do you wanna show them to me?
Kylie Minogue
Melbourne girl who started acting in the world renowned soap opera 'Neighbours' and then embarked on a career as a singer, first with songs such as 'Locomotion' but later progressed and became hugely popular in countries like the UK, both because of her ass and her voice. Her sister Dannii tried to gain similar international fame but her song in which she praises the qualities of her vibrator was not too well received.
Little River Band
More Little River Band music....
Mental As Anything
More Mental As Anything music....
Midnight Oil

Photo by Rob Lapaer of Rainforest Hideaway B&B, Cape Tribulation, N.Qld.
Midnight Oil in action during a 1986 concert on Elcho Island off the Arnhem land coast in the Northern Territory
Missy Higgins
In the past she supported the John Butler Trio and Pete Murray but then singer / songwriter Missy HIggins won the 2001 Triple J Unearthed competition and has been treating the world to her guitar driven songs and piano ballads with jazz undertones ever since.
Natalie Imbruglia
More Natalie Imbruglia music....
National Anthem
'Advance Australia Fair' is today's Australian National Anthem after 'God Save The Queen' was dumped in 1977. It took four years of talking, thinking and voting to decide on this song, written by Peter McCormick in 1878.
It was chosen in a referendum receiving 2.9 million votes, other options 'Waltzing Matilda' (song about a sheep thief) got 1.9 million and the Queen's song got even less votes than the sheep thief with 1.3 million.
Advance Australia Fair was proclaimed as the national anthem by the Governor-General on 19 April 1984
NATIONAL ANTHEM

Australians all let us rejoice,
For we are young and free;
We've golden soil and wealth for toil;
Our home is girt by sea;
Our land abounds in nature's gifts
Of beauty rich and rare;
In history's page, let every stage
Advance Australia Fair.
In joyful strains then let us sing,
Advance Australia Fair.

Beneath our radiant Southern Cross
We'll toil with hearts and hands;
To make this Commonwealth of ours
Renowned of all the lands;
For those who've come across the seas
We've boundless plains to share;
With courage let us all combine
To Advance Australia Fair.
In joyful strains then let us sing,
Advance Australia Fair.
Nick Cave
Olivia Newton John
More Olivia Newton John music....
Melbourne girl most famous for her appearance in the movie Grease and her hit 'Let's get physical'.
Paul Kelly
Silverchair
Slim Dusty
Waltzing Matilda
Song about a sheep thief written in 1890 by Banjo (A.B.) Patterson, very popular and widely known song in Australia, many people would have liked to see this song as our National Anthem. For the lyrics and to listen to the song click here.
Yothu Yindi
Click here if you could not find the music you were looking for
Would you like to write a review on your favourite music or artist? Then contact us!