Removalists From Perth
Moving home or office is an exciting but also an extremely stressful time. Whether you are planning to move interstate or locally, the best removalists from Perth will help to ensure that your move goes as smoothly as possibly. Here is our guide to
finding the best Perth removalists to help you safely move your precious home or office contents.
What do Removalists Do?
Before you start looking for Perth removalists, it's best to get a clear idea of what removalists actually do. Depending on the company that you decide to use, removalist services can vary considerably depending on their experience, what services they offer and your budget.
Removalists are professional movers, while some companies provide a basic moving service, picking up your goods at point A and dropping them off at point B, other companies provide full-service removals. The best full-service Perth removal companies will provide optional extras such as a packing and unpacking service, pet transportation and specialist item removals, as well as helping you to better organise your entire move.
Enlisting the services of an experienced removalist from Perth can really help to make the difference whether you are moving your family home or a large corporate office.
How to Choose the Best Removalists From Perth
No matter how close your moving date is looming, there is always time for a little extra planning. To find the best removalist from Perth for your relocation, you'll want to complete the following steps.
1 - Consider Your Needs
First of all, you should focus on what type of move you are organising. A local move will be organised differently from an interstate one, while an international move will take considerably more organisation. Note down the terms below that best describe your moving requirements so that you can more effectively communicate with your removalists.
Your move is:
● Residential
● Commercial
You are moving:
● Locally
● Interstate
● Internationally
You will require the following services:
● Basic removal and transportation
● Storage
● Packing supplies
● Packing and unpacking
● Pet transportation
● Special item transportation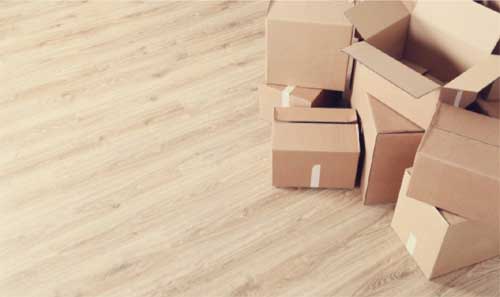 2 - Make a Home/Office Inventory
Now that you are clear about what services you require from your Perth removalists, the next step is to make a home or office inventory. In a rush? Do not be tempted to skip this step. Your removalist quotes will be directly based upon your inventory, so if
you miss off that antique grand piano or the contents of your attic, your quote will need some serious altering on removal day or your whole move may even be disrupted.
Go through your property room by room and note any large items, plus how many boxes you are likely to have of smaller items per room. Your removal company will also base their quote on your current property size and the number of inhabitants to
give you the most comprehensive figure. Don't forget to carefully detail any antique furniture or expensive artwork that may require special attention when moving as well as extra insurance.
3 - Get Some Perth Removalist Quotes
With your move and inventory carefully written down, it's time to get some Perth removalists quotes. Don't agree to anything at this stage, a hurried quote isn't much better than no quote at all. Professional removalists will give you a written quote that
documents in detail all of their anticipated costs based on the information that you have given them.
Look carefully through your Perth removalist quotes and don't be afraid to ask questions. If a company doesn't get back to you in a timely, friendly manner, then they may not be up to providing a high level of customer care. Be wary of quotes that are much lower than the others, some companies quote an extra low price to get the job only to add on hidden extras later on. As the saying goes, if it seems too good to be true, it probably is.
4 - Check for AFRA Affiliation
Before you go any further, make sure that all of the companies that you are considering are AFRA affiliated (the Australian Furniture Removers Association).
Only Perth removalists with AFRA affiliation have the necessary equipment, experience and fully trained staff to provide a professional service.
5 - Make Inquiries
You're so close to choosing your Perth removal specialists. Before you seal the deal, make inquiries and ask around. Make sure that you are dealing with professional removalists who can provide a comprehensive service tailored to your needs.
Making a phone call to confirm arrangements is a good idea, that way you can get a feel as to the type of company you are entrusting your life possessions to. Are they courteous, welcoming and friendly? Do they have your name and details recorded in
an organised manner? Do you feel like you can hand over all of your personal possessions and entrust them to arrive safely at your new home?
How Much Does a Removalist Cost in Perth?
The rate for a Perth removalist can vary enormously depending upon the specifics of your move. Why you can look for estimated costs, the best way to price up the cost of moving home in Perth is to contact companies directly for a personalised quote.
This will ensure you receive an accurate figure that is pertinent to your circumstances. No two moves are the same and only local Perth removalists can give you a comprehensive quote. As all removalist quotes should be completely free and without obligation, whether your move is already scheduled or you're only just thinking of selling up, getting a personalised quote is the best way to plan ahead.
Summary
When it comes down to moving your prized possessions and priceless memories, you need a Perth removalist that you can rely on 100%. Here at Chess Moving, our family values and over 100-years of experience in the removals business enable us
to provide the very highest levels of customer service. Australian-owned and family- run, you won't find a better removalist to coordinate and deliver your relocation.
Contact us today for a comprehensive, zero-obligation quote. We're waiting to take your call.